President Message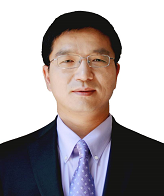 Dear COTA Members and Friends:
Happy New Year!

It is with great honor that I write to you as the 2022-2024 President of COTA. I would like to take this opportunity to thank you for your support and involvement in various COTA activities during the past years and wish you and your family a harmonious and prosperous new year.

I look forward to collaborating with each one of you over the next two years as we all work to grow and enhance the COTA brand and the numerous contributions COTA provides for our members. Before I discuss my vision for the upcoming years, let me send a heartful thanks to Dr. Cara Wang who so effectively served as President of COTA over the past two years. I very much enjoyed working under Cara's leadership and I pledge to continue to build on the initiatives and programs she has established. Let me also thank Dr. Lei Zhang, COTA's past President, whose time on the COTA Board of Directors (BOD) has come to an end. Lei's effort over the past years has led to countless enhancements to COTA and I will be forever thankful for his contributions. Several board members finished their terms in January 2022, including Dr. Heng Wei (Treasurer), Dr. Sean Qian (Chair of Academic Affairs) and Mr. Zhiqiang Wu (Chair of Student Affairs). Each of them deserves an enormous thank you and a huge round of applause for their hard work and dedication to our COTA community.

In the upcoming years, the current COTA BOD and I will continue to support you as an existing member of COTA and provide opportunities for new members to join us. I need all of you to stay active, or become active, and bring new members to COTA which includes capturing our new college graduates and practitioners. We will develop a strategic plan for COTA that will further identify activities and make our membership aware of the great contributions they are making.

COTA has a few activities already scheduled that I ask each of you to get on your calendar. We have had great success with COTA webinars and will continue to produce them into 2022. Our 2022 COTA International Conference of Transportation Professionals (CICTP 2022) will be held in Changsha, China on July 8-11, 2022. I look forward to seeing all of you at these events. Of course, our COTA website (www.cota-home.org) provides details, and dates, and times on all activities that COTA supports.

I welcome your thoughts and feedback as we move forward. Please feel free to reach out to me if you would like to find an active role in our organization. Thank you for all you do and will do for this wonderful organization we call COTA. Stay healthy and safe!


Sincerely,

Jianming Ma, Ph.D., P.E., PMP®, M.ASCE
COTA 2022-2024 President