Highlights
COTA Webinar 2021 Series
COTA-TRB Committee Service and Involvement Forum

Chinese Overseas Transportation Organization (COTA) is jointly organizing an online forum with Transportation Research Board (TRB) to provide information and guidance for young students and professionals on how to get involved in services and activities of TRB standing committees and other organizations such as American Society of Civil Engineers (ASCE) Transportation and Development Institute (T&DI), Institute of Transportation Engineers (ITE), and IEEE Intelligent Transportation Systems Society (ITSS). The discussions will be around the following topics:
What do technical or standing committees do?
Why should you get involved?
How to become involved?
Roles of committee members?
What benefits to volunteers and their served committees?
Click to see more details
---
Postponement Announcement for CICTP 2020-21
New Conference Date: December 16th - 19th, 2021

After careful considerations in light of the globally continuous development of the COVID-19, we have decided to postpone the CICTP 2020-21 until December 16-19, 2021. Our decision is aimed to ensure our audiences, partners, and staffs in a safe environment, while providing an exciting opportunity of reuniting our international audiences and friends together.

We remain excited to host you later this year and will get back to you with more information on this event in the coming days. Your registration will automatically be applied to the rescheduled event. The latest information will always be available at our conference website.

We look forward to hosting you on December 16-19, 2021 in Xi'an, China. Until then, stay safe and healthy!

Postponement Announcement

Sincerely,
CICTP 2020-21 Conference Organizing Committee

---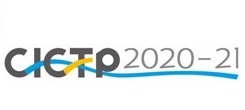 The 20th and 21st Joint COTA International Conference of Transportation Professionals
The CICTP 2020-21 will be held during July 2-5, 2021, in Xi'an, China, jointly organized by Chinese Overseas Transportation Association (COTA) and Chang'an University. As the hosts and organizers of CICTP 2020, COTA and CU are pleased to invite submissions of original research and practice from both researchers and practitioners. CICTP 2020 will address pressing challenges and embrace opportunities emerging from the development of new technologies.
For further information, please visit CICTP 2020-21 official website. Also, please refer the CICTP FAQs
for more information.