Highlights
Call for Submissions 2022 COTA Best Dissertation Award
The COTA Best Dissertation Award is established to recognize outstanding doctoral students of Chinese nationalities for their accomplishments of pursuing doctoral degrees in the transportation field over the world. The award will be presented annually to two selected graduate students for their Ph.D. dissertations, one in transportation policy & planning and the other on transportation science & technology.
All nominations must be submitted no later than November 15, 2022. Formal submissions or questions should be directed at the COTA academic committee chair and sent to cota.phd.award@gmail.com. Submission emails should have "2022_COTA Dissertation Award Application_Last Name_First Name" in the subject line.

Click here to view more details.
---
COTA Webinar Series 2022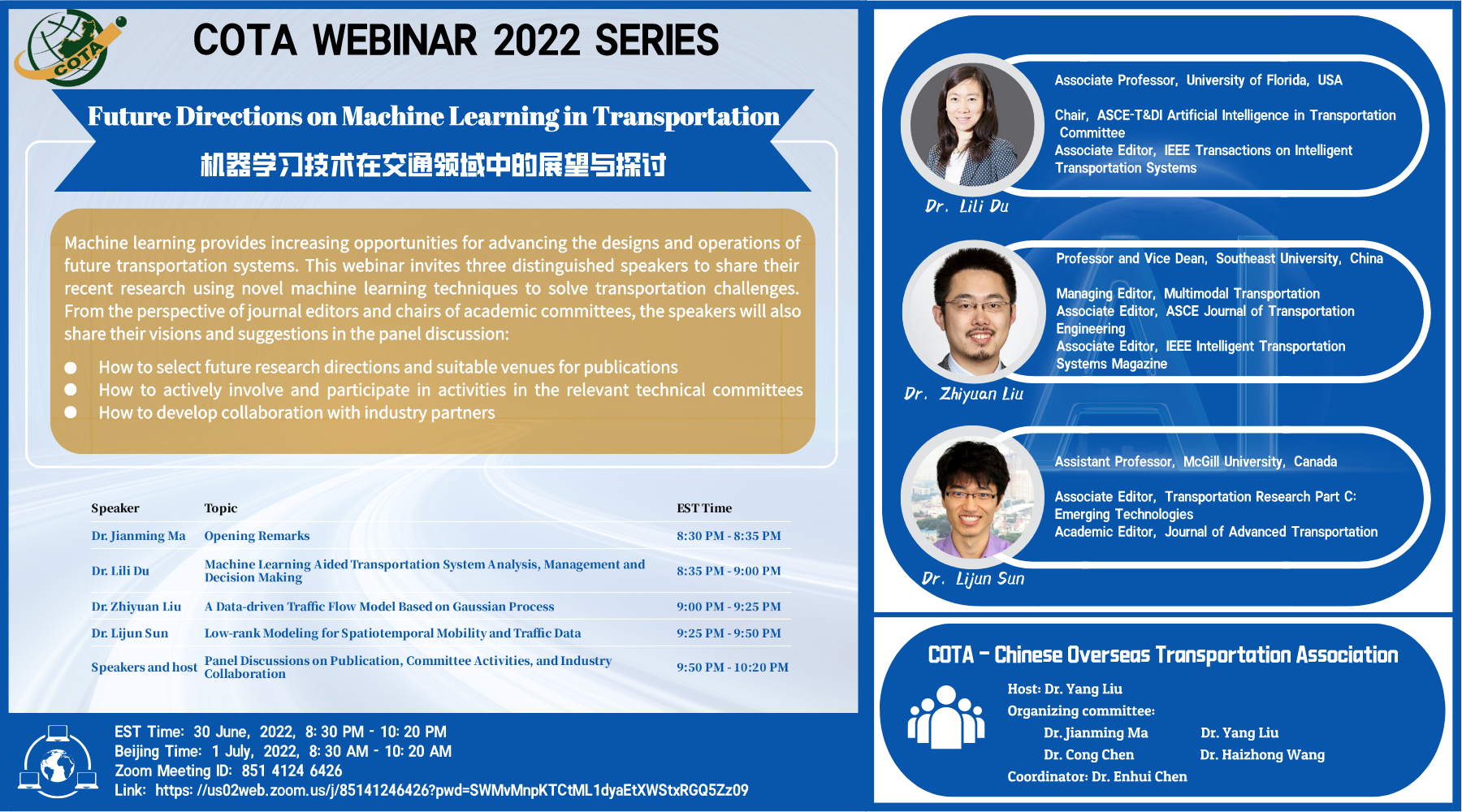 ---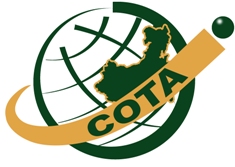 Future Directions on Machine Learning in Transportation
机器学习技术在交通领域中的展望与探讨
Date and Time:8:30PM – 10:20 PM, Eastern Time, Thursday, June 30, 2022
8:30AM – 10:20 AM, Beijing Time, Friday, July 1, 2022
Zoom Webinar ID: 851 4124 6426



Click the link below to join the webinar: https://us02web.zoom.us/j/85141246426